Name:
Argolis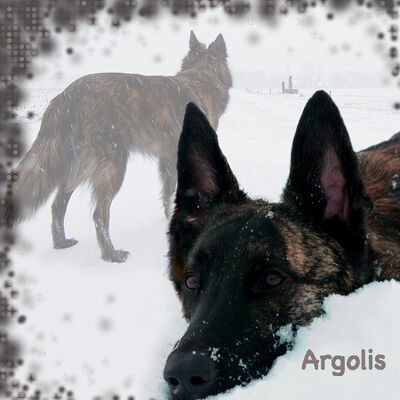 Gender: Male
Sire: Lyckos
Dam: Hydras
Breed: 40% Grey Wolf, 30% Great Dane, 20% Labrador, 10% German Shepherd
Date Of Birth: April 24th, 2007
Date Entering the Valley: April 24th, 2007 (Born in SCV)
Date of Death: N/A
Generation in the Valley: 2nd
Height: 35"
Weight: 130 lbs
Description: He looks more like his wolfish mom. He has the body of a wolf, and his back slightly slopes like the shepherds. His coloring is that of his fathers, a black brindle type and he has bright yellow eyes.
Littermates: Camden, Lerna, Quake
Community content is available under
CC-BY-SA
unless otherwise noted.